EN
Serving the game of darts since 1989.
TOP180 - Retail Outlet
Visit our shop and try out your darts before buying them on our regular dartboard.
Come to our shop!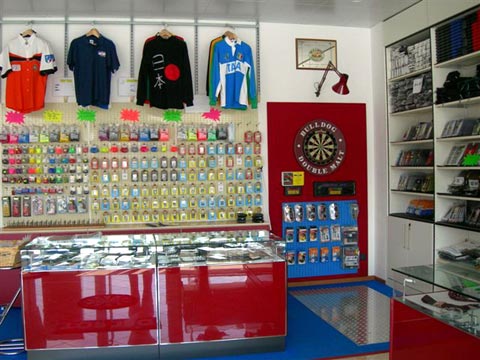 We are just across the road from "Antonio Canova" Airport in via Le Canevare 20/22 - 31100 Treviso, Italy.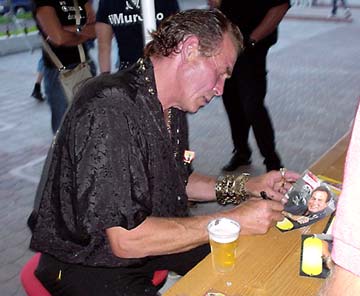 Bobby George signing autographs at the opening ceremony of the new shop.
TOP180 e-shop - The Map
click on the map to enlarge
Customize your flights!

Finally, the new service that allows you to insert any image, text or both on your flights!
Tell us the text you want to print using the "Comments / Special Instructions" that are in the order form, specifying any preferences for style and color of the character and attach the image in JPG format. Order your flights now!
nb. The print is reproduced on both sides, the interior remains neutral in colour or you can choose to have the design of a soft-tip dartboard (white only).
The flights we use are Xtra Strong
PLEASE NOTE! Customized items may delay the evasion of your order by 7 to 10 days.
---